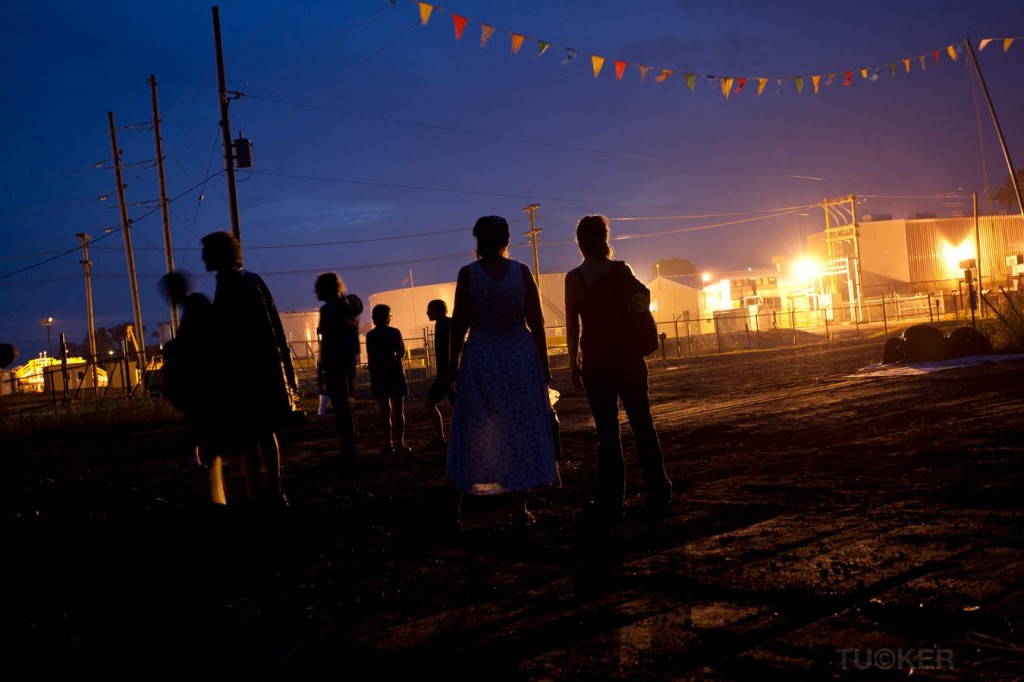 Ingham County, MI — $54 dollars an hour.  That's how much Precision Pipeline, a company contracted by Enbridge, is paying Ingham County deputies to guard their easements 24 hours a day, seven days a week.  The contract between Precision and Ingham County is open-ended and will terminate only when the company believes they are not being threatened.
Under the semblance of maintaining safety, Ingham County police, Precision Pipeline, and Enbridge justify this surveillance arrangement, but what we want to know is whose safety is really being protected.
By guarding the pipes and equipment of companies installing tar sands pipelines, are people protected?  Are communities safeguarded from pollution, tar sands spills, and corporate jabs to autonomy?  Who benefits from the state's protection of tar sands infrastructure expansion?
Enbridge and its affiliates feel they're being threatened, but we know that the real threat is Enbridge.  While we're not getting paid $54 dollars an hour to protect our communities, we are also not going to stop because when a company like Enbridge invades your community, you fight back.