CLIMATE CHANGE EXPERTS WITNESS CALLED FOR THE PIPELINE PROTESTER CASE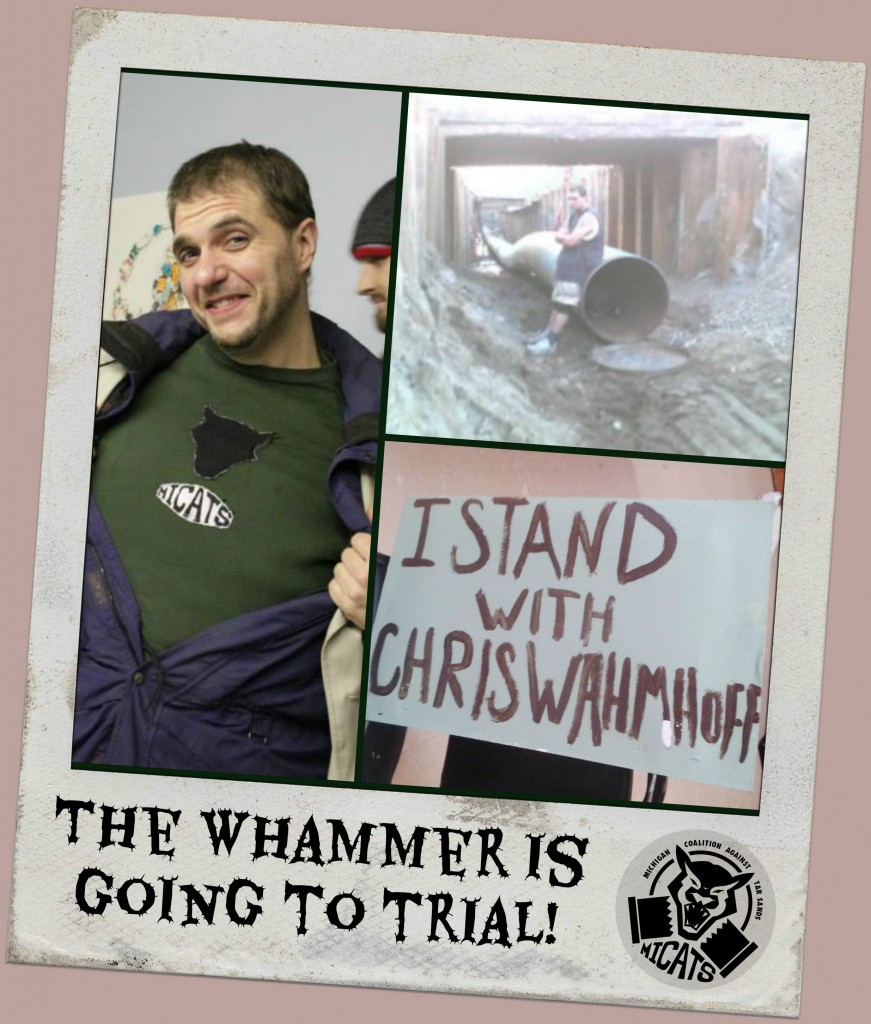 Calhoun County, MI — Pretrial motions will be heard by Calhoun County on Monday for the pending trial of pipeline protestor Chris Wahmhoff. This man, who skateboarded into the expansion project of Enbridge Line 6B in June 2013, now faces potentially two years in prison. The case had been dismissed two times by Calhoun County Judge Kingsley, however the Michigan Supreme Court has overturned the dismissal and recently refused to read an appeal from Wahmhoff's attorney.  Now with trial pending, the protestor's legal team will be bringing motions for expert witnesses on climate change as a part of their defense.
"I intend to bring in some experts about climate change," Royal said. "The defense is that it was a necessity because global climate change has reached a degree to harm humans and all living species and  people like Chris Wahmhoff have to take action to bring this to a stop."
-Attorney John Royal of the National Lawyers Guild, and head council for the defendant
The Enbridge pipeline protester -— now a candidate for U.S. Senate — will stand trial over his daylong occupation of the under-construction pipeline in which he took a skateboard into an expansion piece of Enbridge Line 6B, a pipeline that ruptured in 2010 causing the largest inland oil spill in U.S. history, an oil spill that even Enbridge has admitted cannot be fully cleaned.
"It is my hope that people see  this is a direct effect of climate change, and that people learn that places like our river, BP, Bhopal, and Athabasca, have been directly and permanently changed. They have been destroyed by new kinds of fossil fuel technology that has the destructive power of a weapon of mass destruction. Wildlife are killed in the blast, and our communities suffer the fall out. Places like Mackinac need to be addressed before we lose 20% of the entire world's water supply, and communities like ours need adequate medical and scientific support.  Most importantly the oil and gas industries need to be stopped."
-Chris Wahmhoff