Get to know the four cats being charged with felonies for their resistance to Enbridge's Line 6B expansion!  These are their words.
Chris Wahmhoff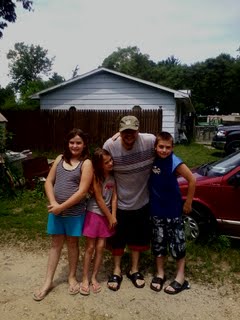 Why I'm willing to go to prison
My name is Chris Wahmhoff.  I am 35 years old and work in direct care for individuals with significant to severe neurological illness or injury, specializing in low functioning populations.  I currently share my home with five formerly houseless members of my community. I also referee for the MHSAA in football and have coached basketball and softball.  My grandfather was in Pearl Harbor on December 7th and I was told often growing up that he knew many men who died "not for our country but for our family and friends."

First and foremost, I am a resident of Edison neighborhood, a Michigander, and someone who grew up on the Kalamazoo River.  I am also a very active member of the Occupy movement here in Kalamazoo, nationally, and internationally as a founding member of InterOccupy.  I am a part of the USSF (United States Social Forum) and the MI CATS (Michigan Coalition Against Tar Sands). I participate in all of these groups because I have tried to participate in our current system and have watched counties in Michigan fall apart.  I have seen people suffering in DD and MR populations in the thousands become homeless and then systematically be thrown into the legal system at taxpayer expense.  My home has habitually gotten worse because of the choices made by our government and the influence of powerful corporate entities.

On June 24th, 2013 (my birthday) with support from my friends, MI CATS, and a skateboard, I entered Enbridge expansion 6B, an expansion connecting new pipe with several thousands of miles of 30-60 year old pipe designed for crude oil.  It will be now used for bitumen oil at two times the amount that was intended for crude oil. This protest halted construction for the entire day of June 24th, stopping Enbridge from connecting 6B to Line 9, a pipeline again set to have its capacity doubled with a denser kind of oil. This protest happened a half mile from the largest inland oil spill in U.S. history.  It was also the first spill of its kind in Talmadge creek of the Kalamazoo.

In July 2010, over 1.1 million gallons of bitumen "tar sand" oil spilled into the Kalamazoo River, the river I have lived on for almost all of my life.  The Kalamazoo River isn't just fishing or a view for me, it's where I went sledding with friends no longer among us, where I had my first kiss, and where I spent endless hours from elementary though high school playing at Dean's Park or on the bed of the river itself off Jefferson Road or behind the laundromat in Otsego, MI.  Four homes I have lived in were within 100 yards of the Kalamazoo River including the two I lived the longest of any in my life. I've watched the local governments fight uphill throughout my childhood to spend millions and almost my entire public school life cleaning the Kalamazoo of PCB's and other chemicals from paper and plastics companies. Enbridge destroyed all of this progress in less then 24 hours.

I took a skateboard into a new pipeline filled with unidentified chemicals with no regard for my personal health impacts, because Enbridge has shown no regard for the personal health of everyone I know and love.  I do not feel this was an act of bravery; it was an act of desperation.  The climate crisis isn't a "potential;" IT IS HERE in Kalamazoo.  People are dying here NOW in west Michigan.  The Enbridge company safety record and their common practice is nothing short of soulless, remorseless, and bluntly evil.  Miscarriages in mothers and seizures are happening to children and adults along the river now.  Several of these people along the river who previously had unrelated or no conditions have passed away, and our government response in Michigan has been laws like H.B. 5565, a law which actually prevents doctors from even discussing proprietary chemicals in our medical evaluations.

Three years after the spill, Enbridge reluctantly prepares to clean the river by dredging it.  We are told that our river still holds over 180,000 gallons of bitumen oil organically fused with sand and clay in its bed. This oil is also known as "tar sand," called so because it attaches itself to sand and is dense in weight to the point that several chemicals have to be used to simply even get it to move in a pipeline.  This oil and an unknown amount of severally lethal chemicals like benzene and toluene, corexit, inhibitors, and other dispersants sit at the bottom of our river, which is attached like a nervous system to 20-30% of the entire world's fresh water supply.  Enbridge's dredge operation, (meant for mining extraction, not a clean up) was tested for the first time ever last summer for this oil spill and will be pulling up the bed of our river with a mechanical arm.  It will pull up tar sand oil fused with the layer of clay that we are told is the only thing protecting our public water.

I am willing to go to prison and proudly join others willing to do the same because everything suggests  that this is the end of our environment if we continue. Martin Luther King Jr. once said, "Our lives begin to end the day we become silent about things that matter."  I would rather join so many others in prison then die in silence.
Vicci Hamlin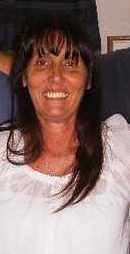 I am a 60-year-old woman who believes in HOPE.

I am a mother, grandmother, great grandmother, wife, sister, daughter, dog owner and friend who believes in LOVE.

I am an activist now and have been since I can remember. I grew up in a small city that was mostly conservative, and my heroes when I was young were mostly those I read about: JFK, Martin Luther King Jr., Mother Teresa, Henry David Thoreau, and such.  As a rebellious teen I admired Gloria Steinem, Abbie Hoffman of the Chicago 7, John Lennon, and anyone protesting the Vietnam War.  In my twenties, I moved to California and put some of my beliefs into action.  I marched with Cesar Chavez and other farm workers, campaigned with Governor Jerry Brown and opposed Prop. 13, worked on Tom Hayden's campaign for Senator, worked in one of the very first rape crisis centers, protested against nuclear weapons and joined groups like Amnesty International, Greenpeace, NOW, and groups who were trying to improve the world.

I got married when I was almost thirty and moved back to Ohio and basically settled down to raise my family. I still did other things; I started a food pantry in my town, worked against Apartheid, started gardening and trying to live simple so others could simply live, joined local groups to help the poor and minorities in our town, and just did the best I could do.  As the years went by, so did some of my dreams and idealism. There were kids to get through school, personal issues to get through, and work to pay the bills. My youngest of six children moved out about three years ago and with more time on my hands, I started getting involved again. My disillusion turned to hope when the Occupy Movement began and I saw so much passion from so many different people. I knew the time to act was now.

There are so many causes I believe in; there is so much to be done. My main passion is environmental justice.  If we don't stand up for renewable energy and against the fossil fuel industry, we won't have a future to pass on to our children and grandchildren.  We are running out of time.  As the urgency rises, so should we.

I am an activist who believes in ACTION.

I have no regrets about my actions on July 22, 2013.  Speaking on the phone to my ex-husband shortly after my release from jail, he told me about a conversation he had with one of our daughters.  She asked him, "Why would Mom do this?" He replied, "Are you kidding?  Your mom was born to do this."  He was right; I was!!!!

In closing, this was hard for me to write. The older I get, the less I have to say and the more I am free to do.  I am proud and yet humbled to do my small part.
Lisa Leggio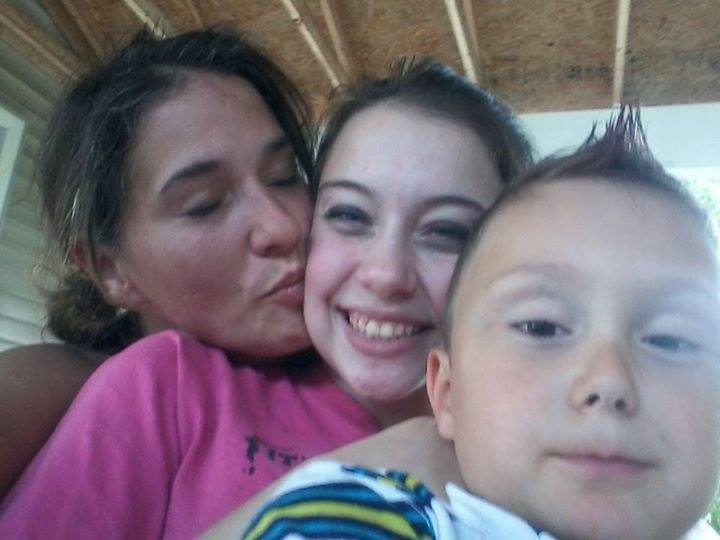 I was born on a Monday morning in Brooklyn, NY. Growing up in a poor area in a big city, I had never really given much thought to nature and our mother earth. Funny how I thought I was so worldly and informed when I arrived in MI. Looking back, I had never been so out of touch with our planet.

At about 18, I moved to Holland, MI where my first child was born. I fell not only in love with human life, but all of life. Hiking and learning about the precious ecosystem of the dunes along Lake MI. Swimming and playing with my children in this amazing fresh water lake. Kayaking the wondrous Kalamazoo River…I could go on.

Then, two years after my second child was born, the largest inland oil spill to date happened when pipeline 6B leaked over 1,000,000 gallons of tar sands into the Kalamazoo River in 2010. People were made to leave their homes and the ones that couldn't have become sick, have died, and are dying. The wildlife is sick and diminishing. Enbridge, the corporation responsible, is not being held accountable and is not even sure how and if it can properly clean it up. And the current dredging process currently active poses a GREAT threat to our drinking water and environment, so much so that some towns are fighting the dredging and winning. Not to mention the amount of water and other important resources wasted in the refinement of tar sands or how sick people living by the refineries are becoming. Tar sands are now naturally leaking in Canada due to extraction and scientists are baffled as to how to stop it. Again, I could go on.

Enbridge is currently expanding 6B and upon completion its capacity will be nearly doubled to 800,000 barrels per day. And if that's not bad enough, they are expanding under the pretense of repairing, bypassing laws and regulations typically mandated in an expansion protect.

Climate change is real. The part we play in accelerating it is real as well. Earlier this year I went to NY and OK to do disaster relief with Occupy Sandy. Never had I witnessed such devastation in my home state, nor had many I met in OK.

I have cried and grieved with too many people over this pipeline, the spill, tar sands extraction, and disaster due to climate change. I look to my children and wonder what will be left for them. Who will teach them to stand up for life and our Mother Earth? When will we stand up and say NO MORE to these capitalist, murdering corporations and the legal system that protects them?

So on a Monday morning in July myself and three other MI CATS decided we would be idle no more and in civil disobedience and solidarity with Fearless Summer, Summer of Sovereignty, Tar Sands Blockade and other campaigns, we locked onto construction equipment that was needed to work on the expansion of 6B in Stockbridge, MI. Although the police lied many times and threatened us with felony charges if we didn't unlock, we managed to stay on for over six hours before special teams were deployed to cut us out. We had between 30-40 people protesting as well and seven others were arrested for trespassing. We stopped business as usual for the day and brought much-needed media attention to the spill and expansion. Also, security has since been beefed up, as now Ingham county police are being paid $54/hr to patrol the worksite 24/7. (as according to the Lansing State Journal.)

I am fighting this felonious charge of resisting/obstructing/assaulting an officer. Enbridge, tar sands extraction and refinement is assaulting our mother and its inhabitants.

"Only when the last tree had died

And the last river had been poisoned

And the last fish has been caught

Will we realize we cannot eat money."

~ Cree proverb

Oh friends, let's hope not.
Barbara Carter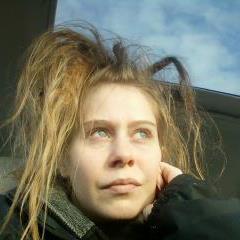 My name is Barbara Carter. I am a 22-year-old metro-Detroiter and a very concerned citizen of the world. I have always had a sense of the problems in our society, but not until a couple of years ago, when I got involved with the Occupy movement, did I fully comprehend how bad our situation really was. The poisoning of our resources and the destruction of our ecosystem is what I have come to see as one of our biggest concerns.

Over the past few years I have come to realize more and more that this is not a country ruled by the people, for the people, as it was meant to be. In this day and age a corporation has more freedom and power than a person does and they will stop at nothing in the pursuit of endless profit and power. The corporations along with the banks have taken reigns of the government. This is extremely dangerous to all life on this planet because a corporation has only one objective: to make profit. Their only concern is exponential growth, no matter what the cost is. They have no concern for the people or the planet.

For almost a year now, I have been active in a non-profit environmentalist group called DCATS (Detroit Coalition Against Tar Sands). Living about 4 miles away from MARATHON's petroleum refinery, it's hard not to be outraged at the amount of toxic chemicals they are constantly pouring out into the air. We have known that the climate has been in danger for decades and we haven't done anything substantial to stop the destruction.

In 2010 Enbridge spilled over 800,000 gallons of tar sand crude oil into the Kalamazoo River; this was the largest inland oil spill in history. Here in 2013, three years later, the spill is still not cleaned up AND Enbridge is expanding their line 6B to double the capacity is was before the spill.

I fear that if we do not stop these lethal, destructive practices soon, there won't be a sustainable world for my potential grandchildren to live in. I don't believe most people realize how endangered the human race really is.

I took the action I did because I am an extremely concerned citizen of the world. I know in my heart that if we do not change our ways, the outcome will be tragic.

I feel a moral obligation to stand up against the destroyers of the world and to shine a spotlight on them; I feel as if I have no choice. They will stop at nothing and so it is up to us. The future rests in ALL of our hands. I refuse to sit back and watch the greedy and power hungry profit off of the destruction of the planet any longer. I will do whatever I can to create change.