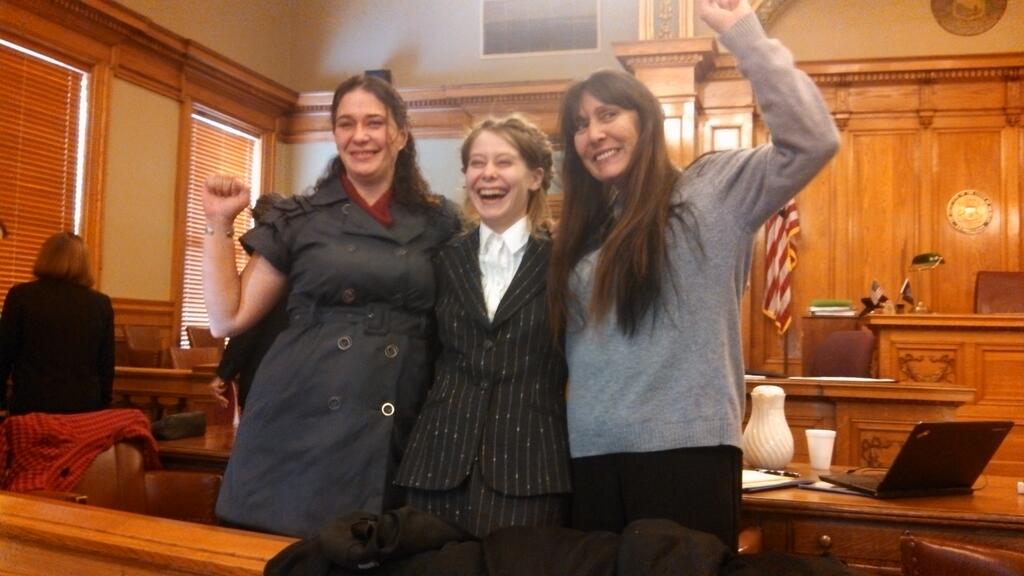 WE LOVE VICCI, LISA, AND BARB!
Learn More About their Story Here!
Show them love and solidarity too!
SIGN THE PETITION: In 1 minute you have the power to show your support for these 3 courageous women facing 2-3 years in prison for peacefully defending the climate & their communities from tar sands. Sign it Here!

WRITE: Write a postcard to them and/or host a letter writing party.  The jail only excepts PLAIN 4″x6″ postcards (index cards). We were told no pictures, but the women have been getting hand drawn pictures through to them so let the creativity flow if that's your style!  Address the postcards to Vickie Hamlin (139214), Lisa Leggio, or Barbara Carter at 640 N. Cedar Street, Mason, MI 48854.  Pleas note, all postcards must be sent individually!  Anything sent in bulk will be returned to the sender!  Writing is so important in keeping these ladies strong, as visitation is limited to a single 25-minute Skype visit per week.  Reports show they are being held separately.
IMPORTANT: If you are writing to Vicci, please note there have been several mixups with the state in the spelling of her name and they list it as Vickie Hamlin which is what you will have to use to write her or give her commissary.  To make sure your card gets to her, please include her ID number by her name, which is 139214.
SUPPORT FOR SENTENCING: If you have known Vicci, Lisa, or Barb in any capacity in the past, write a letter addressed to Judge William Collette delineating positive aspects about each lady.  Each letter should be about only one of the ladies.  The letters should paint them as human beings, telling anecdotes and stories about positive contributions each has made, positive things each has accomplished, and good deeds each has done.  These will be used to try to convince the judge to give a lenient sentence to the ladies on March 5.  Send these letters to John Royal at jfroyal2000@gmail.com.
DONATE: Donate to their commissary fund or the general MI-CATS fund!  You can load commissary HERE.  Select Facility: Ingham County (MI).  Select Vicci Hamlin, Lisa Leggio, and/or Barbara Carter by last name.  We suggest that you donate through MICATS instead of directly through commissary, as that will reduce processing fees and the amount that the state takes from the donations, however do whatever feels comfortable to you!
ACT: Hold a solidarity action against anything bad!  Some examples of bad things include Enbridge, prisons, banks, and more!  We're also humbled by the Tar Sands Blockade inspired request for #NOKXL vigils to also lift up the stories of the #MICATS3.  Let us know about your action or solidarity vigil by emailing us at micats@riseup.net.
Solidarity Support: Marissa Alexander, a women jailed for firing a warning shot in self defense, has been out on bail for her appeal and there is a week of solidarity actions coming up Feb 8-16.(www.freemarissanow.org).
List of solidarity actions (help the list grow!):
D-CATS #NoTarSands Vigil & Light Brigade Action
"The People" Confront Enbridge Executive
SOLIDARITY: Stand in solidarity with other activists criminalized for taking a stand.