Today, following our 3rd annual Rooting Resistance action camp, people from both Detroit and Michigan Coalitions Against Tar Sands (DCATS/MICATS) took water from Mayor Duggan's residence, the Manoogian Mansion and redistributed it to residents facing water shutoffs. Folks attached a hose to the Mansion's external spigot and filled jugs of water. Participants say they are taking today's action because of Mayor Duggan's refusal to support a "Water Affordability Plan".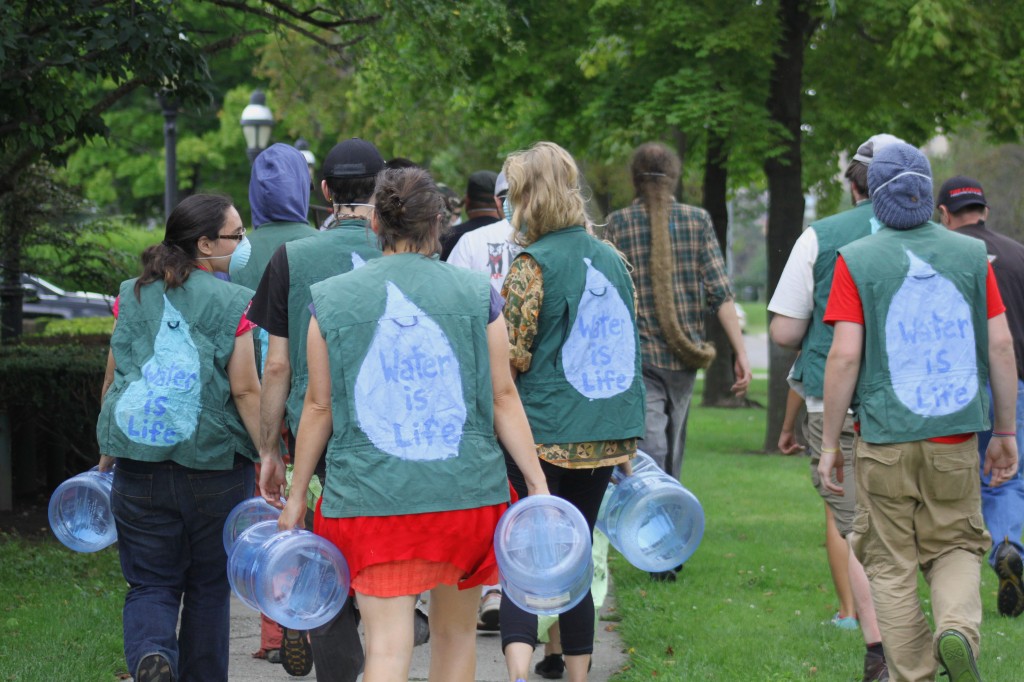 "While real Detroiters live in a crisis, the Mayor lives in a city-owned Mansion. Today we're forcing Mayor Duggan to share his water with the people of Detroit," Said Detroit Resident Valerie Jean.
Following the water reclamation, an affinity group dropped a banner from an abandoned garage near Wayne State. The banner sent a strong message. If the wealthy continue to deprive people of life giving water, resistance will continue and escalate.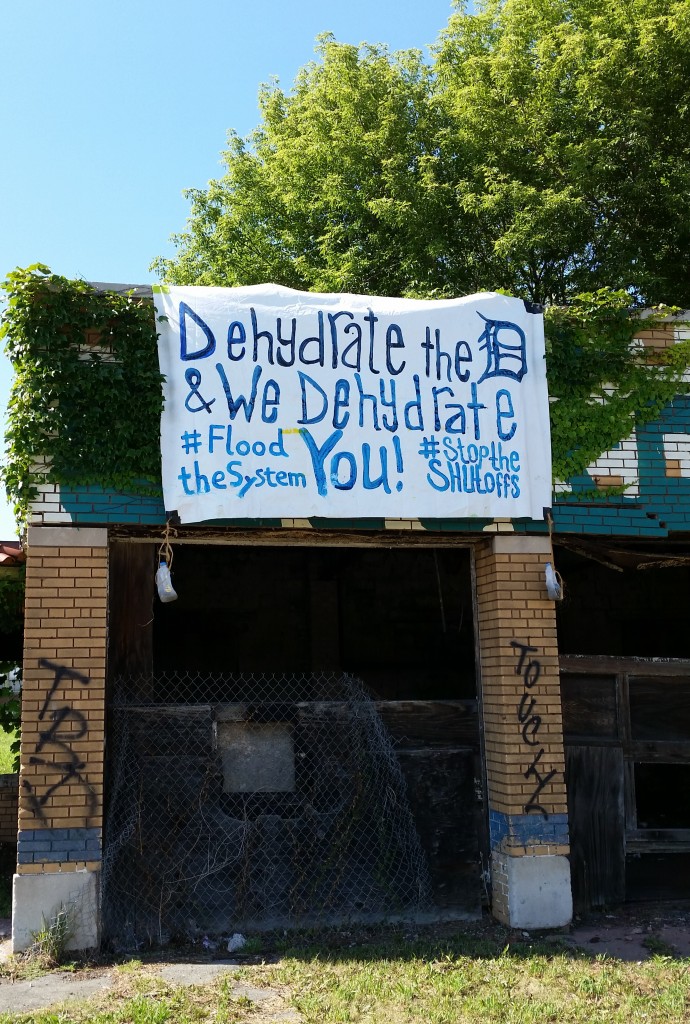 It's important to note that Marathon Refinery receives free water to refine tar sands from the Detroit River, which they contaminate beyond use.
As Detroit's water crisis worsens community members are demanding the Mayor support a "Water Affordability Plan" adopted by the City Council in 2006. More than 40,000 households have had their water turned off, a crisis that has triggered a UN human rights investigation. However instead of dealing with the crisis, Mayor Duggan has chosen to arrest and prosecute community members who resist the shutoffs in an attempt to survive.
"Denying tens of thousands of people the right to water ought to be criminal, doing it while living in a publicly funded, city-owned mansion is just despicable" Said Jean
Activists point out that the Mayor's current 10-point payment plan is woefully inadequate and fails to address the fundamental issue of unreasonably high water bills. In April an ACLU study showed that only 1.2% of Detroiters in the Mayor's plan could pay their water bill, leaving 98.8% to default and face shutoff.
"Detroiters need a Water Affordability Plan to reduce bills and stop the shutoffs, not another failed payment plan," Said Jean