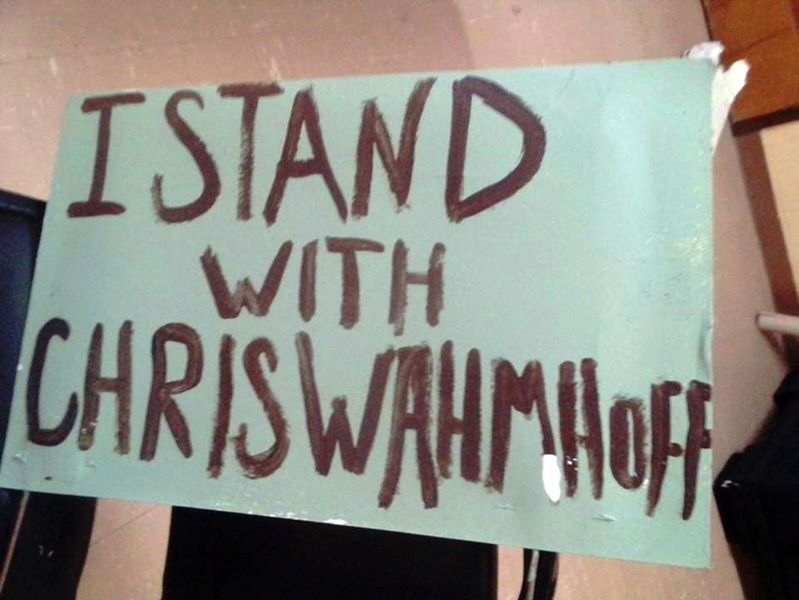 Press Advisory:
FOR IMMEDIATE RELEASE
April 20th 2015
Contact:
Chris Wahmhoff
269-547-9504
micats@riseup.net
whammy737@gmail.com
GROUP CALLS FOR RESIDENTS TO STEP BACK FROM SETTLEMENT AT HEARING
WHO: MI CATS (Michigan Coalition Against Tar Sands)
WHAT: Call for steps against the Enbridge Class Action Settlement on May 5
WHERE: Outside of the Justice Complex at 161 E. Michigan Ave., Battle Creek, MI 49014
WHEN: Friday, April 24, following the restitution hearing at 8:30am
WHY: The purpose of this demonstration will be to raise awareness and call for any residents living within 1000 feet of the Kalamazoo River in the impacted area of the spill almost five years ago, to help support an objection for this class action to move to trial or to withdraw from this settlement that will give the company responsible for the spill (Enbridge) control of their water testing and a deceitfully low compensation for the "largest inland oil spill in U.S. history (EPA)."
There will be statements and a direct action happening to rally awareness, along with guest speakers and details on how affected residents can learn more about the settlement, as well as legal support and direction for those who wish to fight for more compensation and health protection from this spill that included potentially hundreds of toxic chemicals.
The Michigan Coalition Against Tar Sands (MI CATS) seeks to unite people towards a common goal of stopping all transportation and refining of tar sands oil in the Great Lakes Basin and advocating against the production/transportation of tar sands everywhere.
Defend the water! And support those who have put their freedom on the line! Join Chris, the CATS, the community, and all concerned individuals this Friday at 8:30!!!